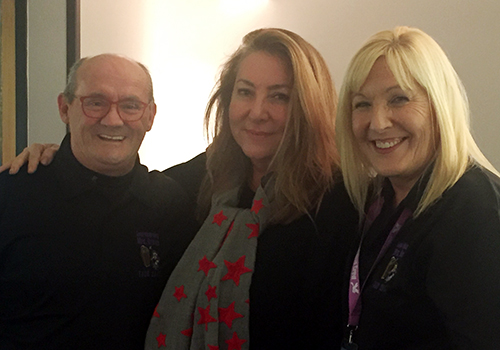 The ISPCC is deeply appreciative of individuals who donate their time, money and expertise to the ISPCC, to benefit the organisation's work with children and families. The generosity of these supporters has a hugely positive impact on the lives of children, young people and families in Ireland.
Brian O'Driscoll has been a committed and generous supporter of the ISPCC and raised funds for the organisation through a testimonial event to celebrate his rugby career. The ISPCC would like to extend a special 'thank you' to Brian for his support over many years.
Jamie Heaslip has been a huge supporter of the ISPCC for many years and has hosted a number of events to help raise funds for and awareness of the organisation's work with children and young people. In addition, Jamie has been a firm supporter of the Headbomz campaign and contributed to the 'Talking Makes Us Stronger' video series, helping the ISPCC to normalise the idea of talking about issues of concern and raising awareness of ISPCC Childline.
The ISPCC was delighted to be one of the beneficiaries of a sold out 'Good Mourning Mrs. Brown' matinee show at Dublin's 3Arena in December 2017. The team behind the show have supported the ISPCC in a similar way on many previous occasions also. The organisation extends grateful thanks to Brendan O'Carroll, Jenny Gibney and all the crew at Mrs. Brown's Boys for their generous support to our services to children.
In June 2017, Rick Gervais played a sold-out show at the 3Arena and donated 50 per cent of proceeds from the platinum sales of tickets to the ISPCC. The organisation was delighted to receive this generous donation and extends thanks to Noel McHale at MCD and to Ricky Gervais for his support.
In June of this year, the ISPCC was thrilled to be the beneficiary of an incredible concert performed by Kris Kristofferson at The Olympia Theatre. In a wonderful gesture by the country musician, all proceeds from the show were given directly to ISPCC Childline. Kris previously donated to the ISPCC in 2016. The organisation is hugely appreciative of Kris' support.